A FLEXIBLE AND CUSTOMISABLE
PLATFORMTO REPRESENT DATA
IN A SIMPLE
AND INTUITIVE MANNER.
POWERFUL WIDGETS TO REPRESENT YOUR DATA
AND CUSTOMISE YOUR INTERFACES.
Filippetti Group's Enterprise UX Platform is a software platform for the creation of interfaces aimed at representing real time and historical aggregated data from systems connected to our platforms.
It was created with the aim of responding to different needs and being able to be adapted to different purposes.
It has been developed with technologies oriented to ease of handling and extension, reactive and responsive and with large libraries of widgets. It offers "out of the box" a series of configuration functions that facilitate the implementation of ad hoc solutions..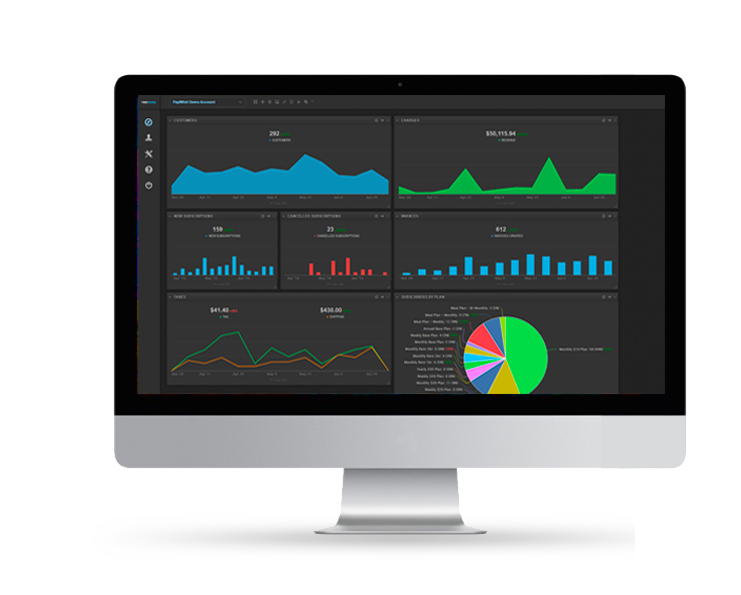 Multilingual
Multitenant
Multithemes
Responsive
Forum on any ID Provider
MAIN TENANT CONFIGURATIONS
Theme definition
authentication IP
Logo
Sources (MQTT / Rest to date)
Available Roles (ACL)
Custom functions
The UX Platform consists of two layers sw, a backend for user management, configuration of the dashboard, acl, dictionaries etc.
A front end layer, totally decoupled from the back end, for data presentation
The back end is developed on the 'StrongLoop' framework (node.js) and needs a database (by default mongo, but also supports filedb)
The front end is developed on the ReactJS framework
Data sources are the sources that the UI Platform uses to collect data to be presented in widgets; to date there are two types of data source available, MQTT and Api Rest.
For each data source, you can define the set of end points to listen to (MQTT) or recall (Api Rest).
For the rest endpoints, you can define whether the contents should be loaded automatically when you start the dashboard (e.g. registries), in polling (e.g. alarm status), or onDemand (the widget asks when necessary).
Do you need to develop a specific
solution based on our products?