PPE SaveMENOW Light
THE WEARABLE PPE THAT GUARANTEES WORKERS' SAFETY
IN CASE OF DISEASE OR AGGRESSION.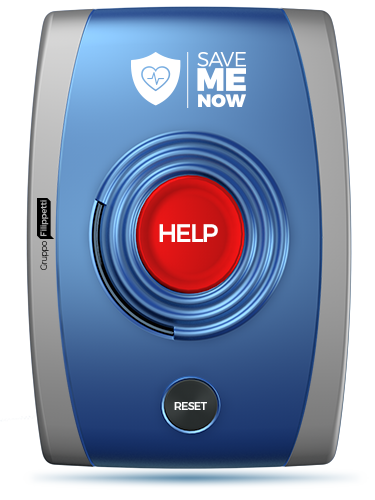 GENERAL OVERVIEW
The PPE SaveMENOW – Light produced by Filippetti Group is a wearable Personal Protective Equipment that monitors the status of the operator who wears it.
The device has a unique ID. It is battery powered and can be recharged with the QI wireless system. PPE SaveMENOW – Light is equipped with sensors that are able to provide environmental measurements and accurately estimates mechanical parameters (posture and movement of the person). Thanks to the intelligence aboard the IoT Smart Platform, it is also possible to monitor any "man-down situations".
The device can be integrated into the Smart Network/IoT Smart Platform Filippetti Group's infrastructural architecture. It can be managed remotely or through the use of the accessory "Wireless central unit interface" integrated in local systems such as security control units, or control and monitoring systems with which it communicates by activating specific relays.
MAIN ADVANTAGES
Rechargeable battery – with QI wireless system;
Man-down events management – reporting of the critical status of the operator and his position;
User feedback – visual, sound and vibration information;
Help button – help request button (SOS);
Reset button – feedback confirmation button;
Control unit wireless interface – combinable with accessory device for integration with security, control and monitoring units.
ACCESSORIES
The device can be combined with a series of accessories.
The following are the main features of the accessories available in the catalog for the product.
Furthermore PPE SaveMENOW – Light can be recharged with any commercial wireless charging station.
The images are provided for illustrative purposes only. Products can be modified
WIRELESS INTERFACE FOR CONTROL UNIT WITH 8 RELAYS
MOD.COD: WI_V8/R1
MANUFACTURER: FILIPPETTI GROUP
DIMENSIONS: 20 x 13.5 x 6 cm
WEIGHT: 350 g
MATERIALS: ABS
DESCRIPTION: the wireless interface for the control unit is a device that integrates the Smart Network wireless Receiver with 8 relay type outputs, for sending messages to a generic control unit. It also includes an input in order to configuring the system logical status. It includes local memory for local recording of 2000 measurements. The device can be powered at 5V or 12V and it can also be connected to a stand-alone battery pack.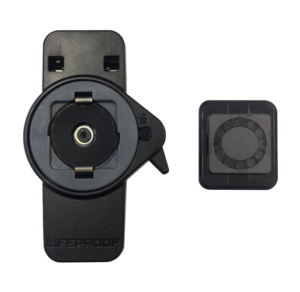 UNIVERSAL CLIP WITH SUPPORT FOR PPE SAVEMENOW
MOD.COD:  SA3K-IS_CS
MANUFACTURER: EXTERNAL COMPANY
DIMENSIONS: 8.1 x 2.9 (4.8) x 1.9 cm
WEIGHT: 38.6 g
MATERIALS: polycarbonate/ABS, nylon + stainless steel
DESCRIPTION: universal attachment, adaptable to any type of belt, backpack, bag. Equipped with adhesive backing to connect the device directly and always have it with you. Designed for any type of work. Clip easy to attach and remove.

UNIVERSAL ADHESIVE CLIP HOLDER FOR PPE SaveMENOW
MOD.COD:  SA3K-IS_S
MANUFACTURER: EXTERNAL COMPANY
DIMENSIONS: 3.5 x 3 cm
MATERIALS: polycarbonate/ABS, nylon
DESCRIPTION: adhesive support to directly connect the device and always have it with you. The professional sticker can be used only once and for one device. Once the adhesive has been glued, wait at least 24 hours for the clip to be applied. Adhesive fixation does not withstand prolonged exposure to temperatures below zero.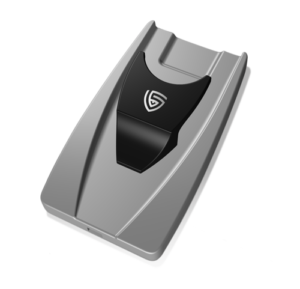 SaveMENOW SINGLE CHARGING STATION
MOD.COD:  CH_V1/R2
MANUFACTURER: FILIPPETTI GROUP
DIMENSIONS: 15 x 8 x 2.5 cm
WEIGHT: 180 g
MATERIALS: ABS
DESCRIPTION: the wireless charging station for a single device is composed of a plastic printout able to maintain the PPE SaveMENOW in a position that allows the transmission of energy in a simple and effective way (wireless QI method). The system is powered by an external AC/DC to adapt the mains current. The station is equipped with visual LED indicators to monitor the current device charging status.

FUNCTIONALITY
COMMUNICATION: SMART NETWORK PROTOCOL
Through UHF wireless communication (LoRa/FSK) with a Filippetti Group gateway or with the dedicated Receiver, it is possible to monitor in real-time the measured and/or estimated values from the device. Furthermore, thanks to the intelligence aboard the IoT Smart Platform, it is possible to obtain a real-time assessment of the man-down status.
SPECIFIC MEASURES: POSTURE, MOVEMENT, ATMOSPHERIC PRESSURE.
SaveMENOW integrates the following sensors:
Tri-axial accelerometer, from which the values of posture and movement are estimated and supplied as output;
Atmospheric pressure sensor.
INTERFACES WITH OTHER DEVICES: CONTROL UNIT WIRELESS INTERFACE ACCESSORY
The PPE SaveMENOW – Light can be interfaced with control and monitoring units through the use of the "Wireless Central Interface" accessory which collects the device wireless communication and translates it into relay activation to the control unit.
Operating parameters:
The system, by default, is able to make and transmit measurements every 30 seconds. Furthermore, the system can be configured to optimize its operation in relation to the computation of movement and posture levels.
OTHER CHARACTERISTICS 
POWER SUPPLY: by BATTERY
The system is powered by a lithium battery rechargeable via QI wireless system. It allows about 24 hours of continuous work in the default configuration (see "Technical specifications" of the datasheet).
USER INTERFACES: 
6 white LEDs on the perimeter and 2 white LEDs on the button to provide information on the device's charging status and alarm management;
Vibro-alarm to provide feedback to the user;
Help button to manage the reports made by the user;
Reset Button to allow the user to send feedback to the central system (for example to manage the alarm cycle)
Buzzer for acoustic alarm.
ACCELEROMETER
The device integrates a triaxial accelerometer to detect vibrations and oscillations and to estimate values of posture and movement.
ATMOSPHERIC PRESSURE
Device equipped with a barometric sensor to measure atmospheric pressure.
BATTERY POWERED
Battery powered device that eliminates the need of wiring, allowing installation even in large and complex environments.
HELP BUTTON
Technology with a "help button", which allows the user to manually send rescue requests and alerts, in case of emergency.
VIBRO ALARM
Equipped with a vibration system to provide user-friendly feedback.
WEARABLE
Device with a limited weight and small dimensions and therefore wearable by personnel without interference with normal professional activities.
WIRELESS RECHARGE
Technology equipped with a wireless QI contact system (<4cm), to ensure fast charging.
Do you need to develop a specific solution based on our products?