Industrial Automation Module
THE HIGH PERFORMANCE EMBEDDED PC THAT ALLOWS YOU TO REALISE ADVANCED SYSTEMS FOR INDUSTRIAL AND BUILDING AUTOMATION.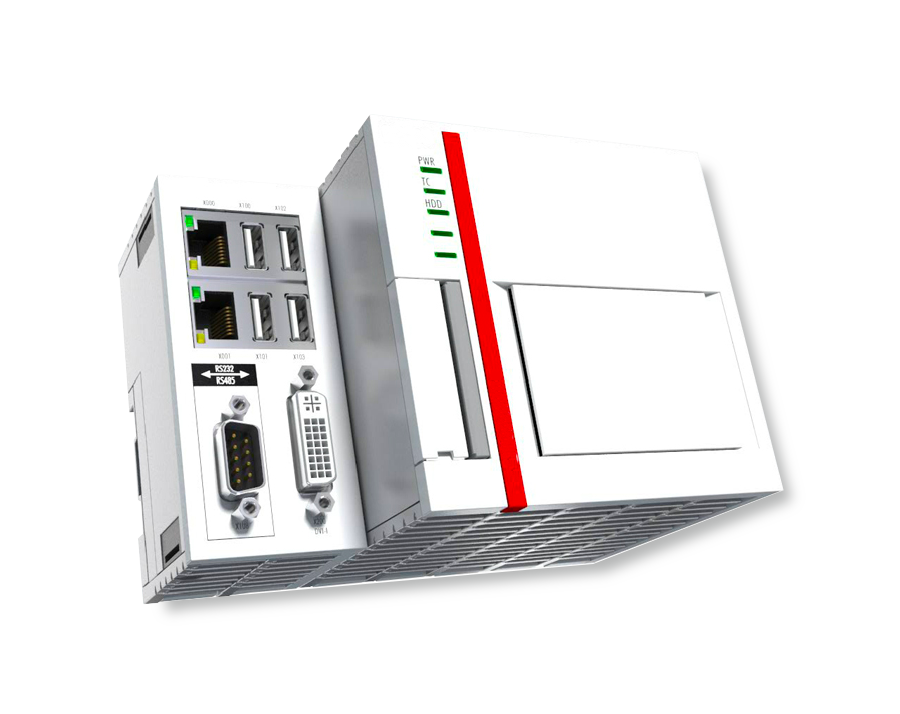 GENERAL OVERVIEW
The Embedded-PC is a high performance PLC, designed to implement advanced automation systems in the field of building automation and automation of industrial processes.
Consisting of a 1.4 GHz Intel® Celeron® CPU, the module has no fans and has no rotating components and has an IP20 degree of protection. In addition to the CPU and chipset, it has a main memory with 2 GB of standard RAM (optional 4 GB memory) and Flash memory: 4 o 8 GB CFast card (optionally expandable).
MAIN ADVANTAGES
Robust and resistant: the high computational power, the wide operating temperature range (-25°C to + 60°C, 95% non-condensing humidity) ensure durability and high performance and make it a reliable and flexible technology, capable of realising automation systems in different environments.
Building 4.0 and Industry 4.0: thanks to the incredibly powerful embedded PC offered by Filippetti Group, it is possible to implement advanced systems capable of enabling Smart City, Building 4.0 and Industry 4.0 scenarios.
OPERATING PRINCIPLES
The PC is securely mounted on a panel thanks to the DIN rail mounting system. Thanks to the interfaces, the system is able to communicate with the most common types of I/O and buses used in both the building and the industrial sectors. The basic configuration includes a CFast memory card, two independent Gbit Ethernet interfaces, four USB 2.0 interfaces and a DVI-I interface.
A CPU has a 128KB NOVRAM persistent data memory for situations where no UPS is used.
Do you need to develop a specific solution based on our products?