Manhole Sensor
THE SENSOR THAT ALLOWS YOU TO MONITOR THE STATUS OF MANHOLE COVERS AND TRAPDOORS IN REAL TIME.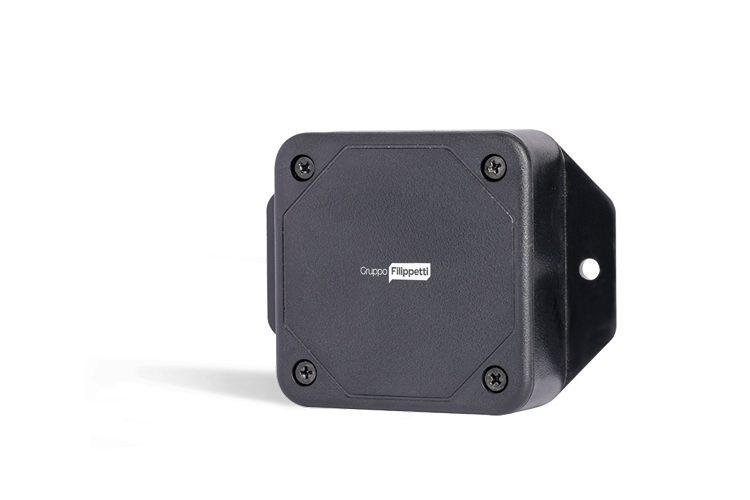 GENERAL OVERVIEW
The Manhole Violation sensor offered by Filippetti Group is a device installed on the inside of the manhole cover, useful to ensure the safety of people and, through a dedicated software solution, to manage real-time monitoring of the status of the manhole covers.
Its small dimensions (64 x 89 x 26 mm) allow easy installation on manholes and trapdoors and integration with the surrounding environment.
The strength of the device and brand of the sensors of Filippetti Group is undoubtedly the battery power supply, through which it is possible to implement it in any environment if you want to completely free it from the need for the passage of power cables.
MAIN ADVANTAGES
BATTERY POWER SUPPLY
LONG DURATION
EASY INSTALLATION
OPERATING PRINCIPLES
Equipped with an inertial sensor capable of measuring the variation of its posture (Reed), or of a magnetic contact and of a radio transceiver, this device is responsible for detecting the opening of a manhole or a door, and for communicating this via radio to the network devices for data collection. The system is supplied already calibrated and in a plastic package.
The sensor is controlled by a 16-bit CPU that can perform transducer readings and manage radio communications. The node is powered by two 2200 mAh batteries, each with a nominal voltage of 3.6v, which allow a duration of about 2.5 years.
The device can be fixed to holes made in the wall through its slots or glued.
The sensor has been designed to work for a long time without the need for supervision. To this end, the sensor provides various diagnostic data, including the quality of the connection and the battery voltage.
Do you need to develop a specific solution based on our products?