RFID Gate
THE SMART GATE TO EFFICIENTLY READ RFID TAGS AND MANAGE THE VERIFICATION AND TRACKING OF OBJECTS IN REAL TIME.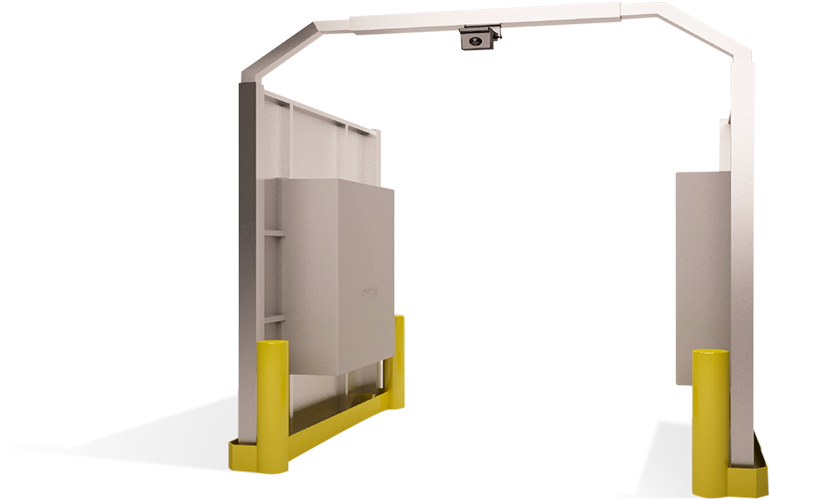 GENERAL OVERVIEW
The Filippetti Group RFID gate represents the state of the art in terms of quality and precision in the reading of RFID tags in the UHF band.
This product, designed for industrial environments, guarantees superior performance to similar systems, uses the best RFID hardware available on the market and is integrated with signalling devices (traffic lights, buzzers, etc.).
MAIN ADVANTAGES
Ideal for different applications: the Filippetti Group RFID Gate is ideal for the management of inbound and outbound logistics processes, control of shipments – and receipts – of materials, internal supply chain control processes, and control of production processes. The structure allows industrial use with heavy loads and pallets transported by forklifts.
Powerful: the infrastructure with which it is equipped is designed to ensure maximum efficiency in terms of the repeatability and stability of the reading capacity, reading speed, and resolution (number of simultaneous tags).
Flexible and robust: it is made with an extruded aluminium structure (frame) to guarantee high durability. The gate has a passable height of 2.6 m to 3.1 m and width of 2.5 m to 3.4 m, both dimensions being adjustable. In addition, the width of the connection bridge is adjustable for maximum flexibility. Finally, it is equipped with an iron guard rail for protection against potential impacts (bull bar).
OPERATING PRINCIPLES
The technology used for the creation of the gate allows quick and easy commissioning and a fully automatic operation (in real time) in the control of the packages and the pallets/goods that pass through it.
The anomalies such as incorrect packages on the pallet when shipping, incorrect loading, missing or excess packages, are reported by comparing the loading or unloading lists with the transit through the gate.
Do you need to develop a specific solution based on our products?