Smart Glasses
THE EYEWEAR WITH AUGMENTED REALITY
THAT TRANSFORMS THE SERVICES
AND THE PRODUCTIVE MARKETS.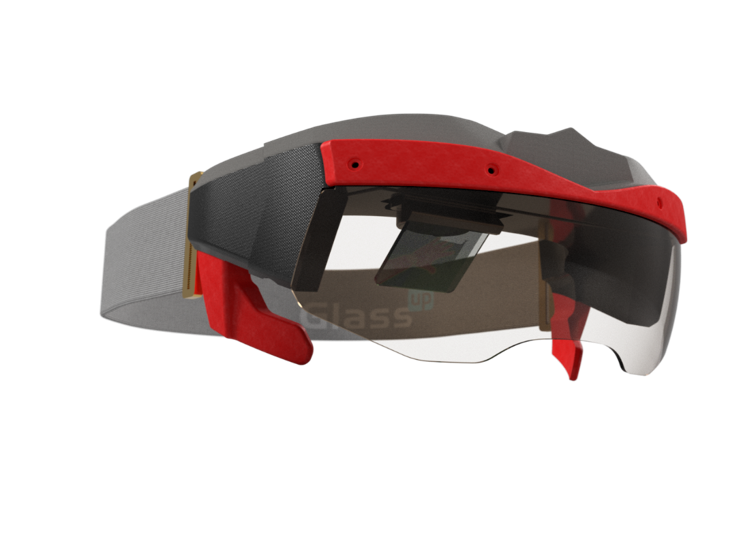 GENERAL OVERVIEW
R-eflect is an AR (Augmented Reality) visor designed to revolutionise inspection services in the automotive world and work in the industrial, medical and logistics fields. With an innovative design, the viewers are the solution that revolutionises the way people work.
MAIN ADVANTAGES
Intelligent, safe and powerful: it's an incredibly advanced technology that offers unprecedented competitive advantage, making operational tasks faster and easier. Maximum interaction and experience for the user.
Innovative: the 4.0 glasses contribute to increase productivity, increase the performance and skills of workers and ensure their safety in the workplace.
Teleservice: management of calls and video-streaming, both in transmission and in reception.
Precise and reliable quality controls: punctual and safe image recognition for compliance checks.
OPERATING PRINCIPLES
Once worn, Smart Glasses – equipped with a display and HD camera – display images and movies that are stored or transmitted remotely.
Through the dashboard you can manage up to 250 devices. From the control panel, you have an overview of the glasses online and offline, and you can manage your settings, initiate a voip call or video-streaming. The backoffice can remotely manage the glasses of the operator, record the shots, take pictures, highlight details and send them back to the operator, who will receive them on the optical display.
In addition to the software suite that accompanies the glasses, Filippetti Group is able to offer integration, support and development services to companies, IoT platforms and software houses interested in implementing these technologies within their production processes or their technological offerings.
Do you need to develop a specific solution based on our products?